Morey's Piers in Wildwood NJ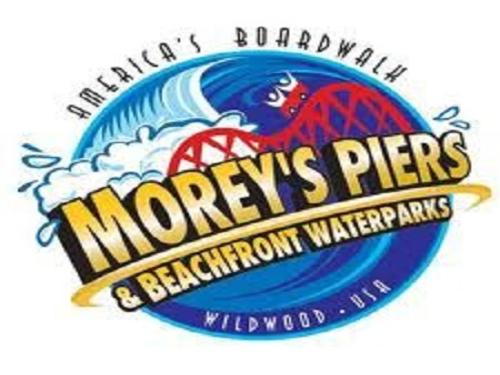 Morey's Piers, located on the boardwalk in the Wildwoods, New Jersey is a classic seaside amusement park, family owned and operated since 1969.
Hotel Guests at the Riviera Resort and Suites are eligile for Discounted Ticket Pricing. More details and can be found by clicking on the Morey's Pier Ticket Tab and articles below.
The Riviera Resort and Suites are located steps away from the silver sand beaches and amusement parks of Wildwood, New Jersey.
Voted the third best seaside amusement park in the world by Amusement Today and #1 Best Beach Boardwalk by Family Vacation Critic, Morey's Piers has over 100 rides and attractions spanning over eighteen acres along six beach blocks and includes three amusement piers and two beachfront water parks.
Morey's Piers offers the joy of an amusement park, the sights and sounds of a classic boardwalk and a location right on the beach and near The Riviera Resort and Suites in Wildwood NJ.
The Pier offer a Surfside Pier, featuring the Ocean Oasis Water Park and Beach Club at 25th Avenue, Mariner's Landing Pier, Raging Waters Water Park at Schellenger Avenue, and Adventure Pier at Spencer Avenue.
Morey's Piers & Beachfront Water Parks also received a Tripadvisor 2015 Travelers' Choice award for Top Water Parks in the United States and recently ranked number two out of America's top 40 water parks, according to Foursquare.
Piers & Beachfront Water Parks located on the boardwalk of the Wildwoods, NJ, was named "Best Seaside Park" by Amusement Today, an amusement industry news leader, at the 2015 Golden Ticket Awards.